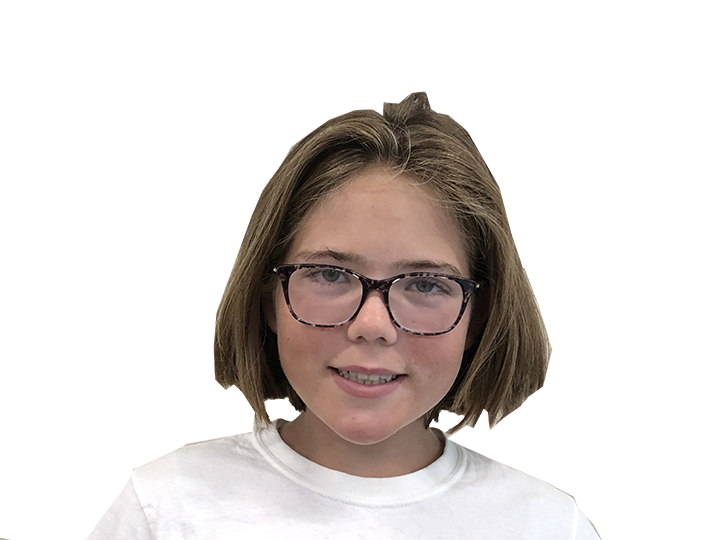 Camille Mergenthaler is an 8th grader in the Red Pod, and she is 13 years old. She joined Ursus in the late fall of sixth grade and has really enjoyed it. Journalism is important to her because she thinks that everyone deserves to know the news.
Her favorite topic in journalism is opinions because she likes to hear other people's points of view and it's interesting to learn what people have to say on a topic.
Her favorite books are the Arc of Scythe series and the Eragon series. When she is not interviewing someone, she is most likely diving into a good book, drawing on her iPad, or reading manga. 
Camille Mergenthaler, Staff Writer
Jun 07, 2020

What we Do and Like in Quarantine

(Story)

Mar 06, 2020

National Days are Here Again!

(Story)

Nov 26, 2019

Is It OK to Beat Up a Bully?

(Story)

Nov 08, 2019
Jun 24, 2019

The Good, the Bad, the Camp Word Search

(Story)

Jun 24, 2019

Camp Craze Brings a Camp Maze

(Media)

Jun 16, 2019

Art Show Highlights Every CMS, BMS Students' Talent

(Story/Media)

Apr 28, 2019

Young Writers in Connecticut

(Story)

Mar 09, 2019

Crowded Stairs Means Learning to Use Them

(Story)

Jan 17, 2019

Portable Classrooms To Help Elem. Schools

(Story)

Oct 30, 2018

Halloween 2018 Fun Facts!

(Story/Media)