New Kilns Will Fire Up Art Class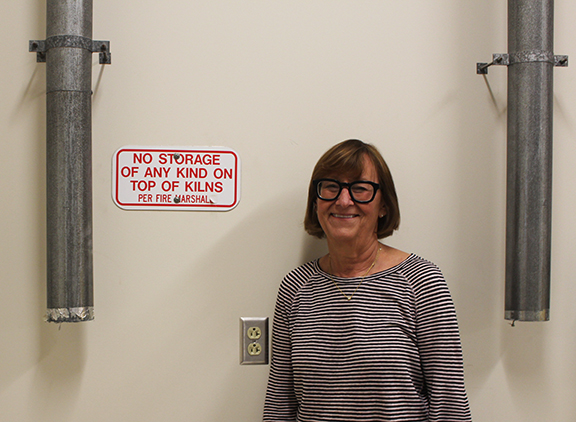 This fall, Bedford will have new pottery kilns and wheels for the art department. These new improvements will enable more sculpting and pottery in art classes and will help with student engagement.
According to Lynn Karmen, BMS is getting two new, programmable, energy-efficient kilns this summer, replacing the old manual ones. "There will be a ceramics unit in the curriculum for 6th, 7th, and 8th grades. The new kilns are larger, making it easier for the art teachers to share kiln space."
They are being installed over the summer so that they will be ready for the new school year. Unlike the old kilns, which were manual, the new ones are electric, which is more economical and better for the environment. The old ones took a long time to get up to the maximum temperature.
The kilns were included in the 2020-21 budget because of principal Adam Rosen's support of the art program. There is a lot of planning to prepare for the installation. The old ones were disassembled and removed from the kiln room, between rooms 272 and 274, during spring break. An electrician came in to modify the wiring in the kiln room, and they renovated the kiln room, adding shelf space to air dry the ceramic pieces prior to firing.
These additions to the art department not only impact the curriculum and teachers, but they also impact the students. "I am looking forward to doing pottery. I like sculpting things and I look forward to more hands-on projects, "said Charlotte Devine, a 6th grader in the green pod.