'They'll be There for You'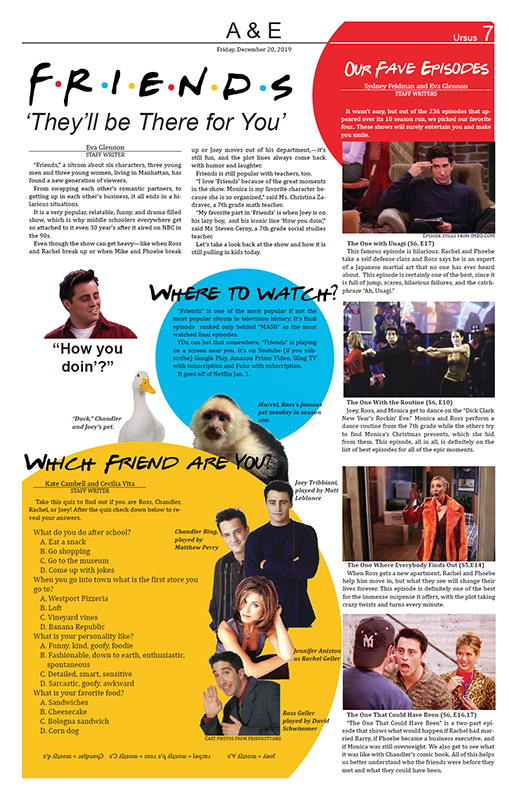 Eva Glennon, Sydney Feldman, and Kate Cambell
January 8, 2020
"Friends," a sitcom about six characters, three young men and three young women, living in Manhattan, has found a new generation of viewers.
From swapping each other's romantic partners, to getting up in each other's business, it all ends in a hilarious situations.
It is a very popular, relatable, funny, and drama-filled show, which is why middle schoolers everywhere get so attached to it even 30 year's after it aired on NBC in the 90s.
Even though the show can get heavy—like when Ross and Rachel break up or when Mike and Phoebe break up or Joey moves out of his department,—it's still fun, and the plot lines always come back with humor and laughter.
Friends is still popular with teachers, too.
"I love 'Friends' because of the great moments in the show. Monica is my favorite character because she is so organized," said Ms. Christina Zadravec, a 7th grade math teacher.
"My favorite part in 'Friends' is when Joey is on his lazy boy, and his iconic line 'How you doin'," said Mr. Steven Cerny, a 7th grade social studies teacher.
Let's take a look back at the show and how it is still pulling in kids today.