A DC Full of Conspiracy, Politics, and Threats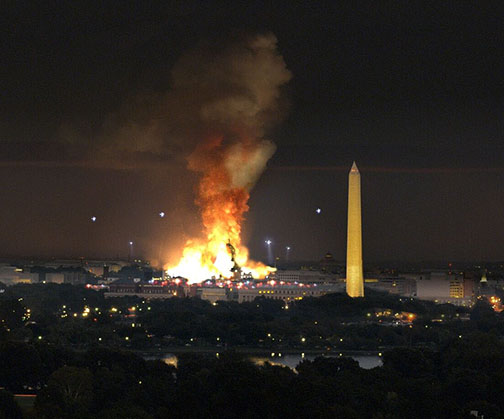 Hang on for a minute...we're trying to find some more stories you might like.
This year, there have been a lot of good quality shows back for their second season. One of the shows "Designated Survivor," which airs on ABC is worth watching.
The show is set around the lone survivor of a catastrophic attack on the Capitol Building during the State of the Union. Tom Kirkman (played by Kiefer Sutherland) is named the new president and the drama begins.
"Designated Survivor" was created by David Guggenheim and was released in September of 2016. It was immensely popular with watchers of the show and critics alike. The show is set around two main concepts: trying to put the government back together (the more political part of it) and investigating the attack and the conspiracy that lies within (the drama part). The conspiracy has a very shocking ending, which I won't mention.
The investigation ends a few episodes into the second season, and eventually moves on to another problem (which I won't mention because of spoilers). The show also includes Hannah Wells, an FBI agent who is part of the investigation; Aaron Shore, Kirkman's chief of staff; Alex Kirkman, his wife; and Emily Rhodes, Kirkman's advisor, among others.
The show feels very realistic, and you'll probably put two and two together at some point, allowing you to see how close to reality it is.
The show's main star is Kiefer Sutherland, who plays President Kirkman and who starred in other popular TV shows such as Fox's "24." This show includes lots of new actors and actresses like Italia Ricci (known from "Supergirl"), Adan Canto (known from "X-Men: Days of Future Past") and other new and young actors.
"Designated Survivor" incorporates consultants who have worked in the White House or in politics, such as Kal Penn who plays Seth Wright, Kirkman's press secretary and was President Obama's former associate director of the White House Office of Public Liaison.
One of the most interesting things about the show is that it's based off realistic events. The designated survivor actually exists; former Homeland Security Secretary Jeh Johnson was actually asked to sit out major events where both the House of Representatives and the Senate is together. "Designated Survivor" was one of 2016's most highly anticipated shows, and it is now it's one of ABC's most popular shows.
This show heavily focuses on politics, which I think is very appropriate for today's political controversies.
It will also appeal to middle schoolers because of the fact that they have recently become more interested in politics, especially with the presidential election and the turmoil that has followed.
The show also includes exciting mysteries, bombshells throughout both seasons, and moments that will make you say, "I never saw that coming!"
The show has won a Critics' Choice Award, a People's Choice Award, and is a dark-horse Emmy candidate. Even if you aren't a big fan of politics, this show might surprise you, with very in-depth and realistic characters, amazing writing, and twists and turns along the road.
You may be wondering why you probably have never heard of this show. The answer is, there are a ton of other excellent shows that came out in 2016, such as "The Good Place" and "Stranger Things" as well as countless other strong shows. You've probably just missed this show.
"Designated Survivor" is a very underrated show, but I highly recommend it,.Even if you don't like politics, drama, or Kiefer Sutherland, just ignore your instincts. Give it a shot, or you'll be kicking yourself after a horrifying development happens: it become a very popular show and you missed the entire series.
"Designated Survivor" is a fantastic, fast-paced show that is one of the year's best sophomore shows of the year, and if you do decide to give it a chance, I sincerely think you love the show.