Westport Finds Interim Superintendent Abbey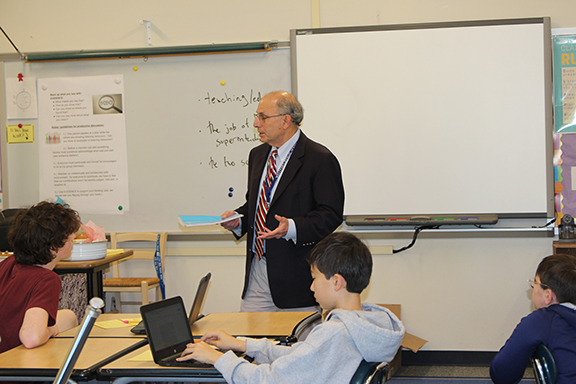 Isabella Marteneson, Staff Writer
June 16, 2019
On May 6th, David Abbey was named interim superintendent of Westport Public Schools. Dr. Abbey has worked in various jobs in education including interim director of human resources, special education teacher, coordinator of the Westport Regional Center and department of special education at Staples High School.
After leaving Westport more than 30 years ago, Dr. Abbey aims to make a difference in the district. Since May 6, Dr. Abbey has been meeting with principals, teachers and other administrators, trying to learn about Westport's school district. He has been spending time learning about its culture.
"The culture of a district is important to learn," said Dr. Abbey, "It differs from community to community."
Although Dr. Abbey is still learning about the district, he does have some ideas of what he wants to accomplish. An example of this is the issue of snow days.
Dr. Abbey stated that the most important thing is safety. It matters not just that bus drivers can drive, but also that newly-licensed high school students can drive to school and back without the risk of an accident. He also said that he is planning on having a Twitter account like our former superintendent to tweet snow day alerts.
Although Dr. Abbey does not yet have an opinion on the challenges that face this school district, he is excited to make a difference. "One of my goals is to make sure Bedford has what it needs," expressed Dr. Abbey.
Although it is sad to say goodbye to our former superintendent during her medical absence, it's exciting to have a fresh mind working on the decisions of our school district.
Although Dr. Abbey's role of superintendent is temporary, he hopes to change the Westport School District for the better.