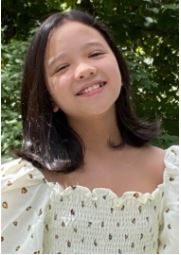 My name is Veronica, and I am a 6th grader here at BMS. I am in the Green Pod, and am new at Ursus.
When I'm not writing an article for Ursus, you'll probably find me drawing my idols and favorite actors, playing the piano, baking along with my mom, or singing along to endless counts of Broadway songs. My most favorite Broadway show is
Hamilton: An American Musical
because of its fast rhythm, cool rap, and sense of equality and justice. 
The reason I joined Ursus was because of how much I love to write. I love writing stories, comic strips, and anything that has to do with writing. My favorite stories are the Masterminds books, because of all the mystery and friendship that is shown. 
Click down below to see my quarantine achievement!
https://www.thekatchen.com/
I hope you learned a lot about me, and I'm very excited to be a part of Ursus!
Veronica Rodrigo
Nov 30, 2020

Holiday Giving at BMS: A Joy for All

(Story/Media)

Nov 05, 2020

The Uncertainty Of The Bedford Theater Company This Year

(Story)