The Uncertainty Of The Bedford Theater Company This Year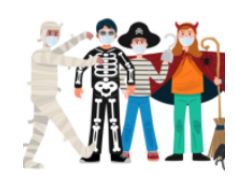 For a lot of BMS students, theater is a comfort zone. A place where they can make new friends, act and sing their hearts out, but most especially, express themselves and have fun. But because of the situation the world is in right now, all theater kids at BMS are wondering: when will they get the chance to perform on stage?
According to expert Dr. Anthony Fauci, coronavirus is airborne, so it can stay in the air for up to 3 hours. Singing poses a great risk to acquiring COVID, because one can easily spread aerosole through the air. This does not make plays impossible this year, it just means that it may have to be virtual.
Though doing things virtually is sometimes easier than doing things in person, plays may not be one of those things.  Mrs. McCormick, head of the Bedford Theater Company says that at the moment, "Theater's after school programs are now on hold."
COVID-19 is not just affecting BMS, but the performing arts all around the world, and you can click here to learn even more about it. There is still uncertainty as to when the Bedford Theater Company will reopen here at BMS, but one thing is for sure: when it does, many BMS students will be very, very happy.