The Tough but Rewarding Sport of Skiing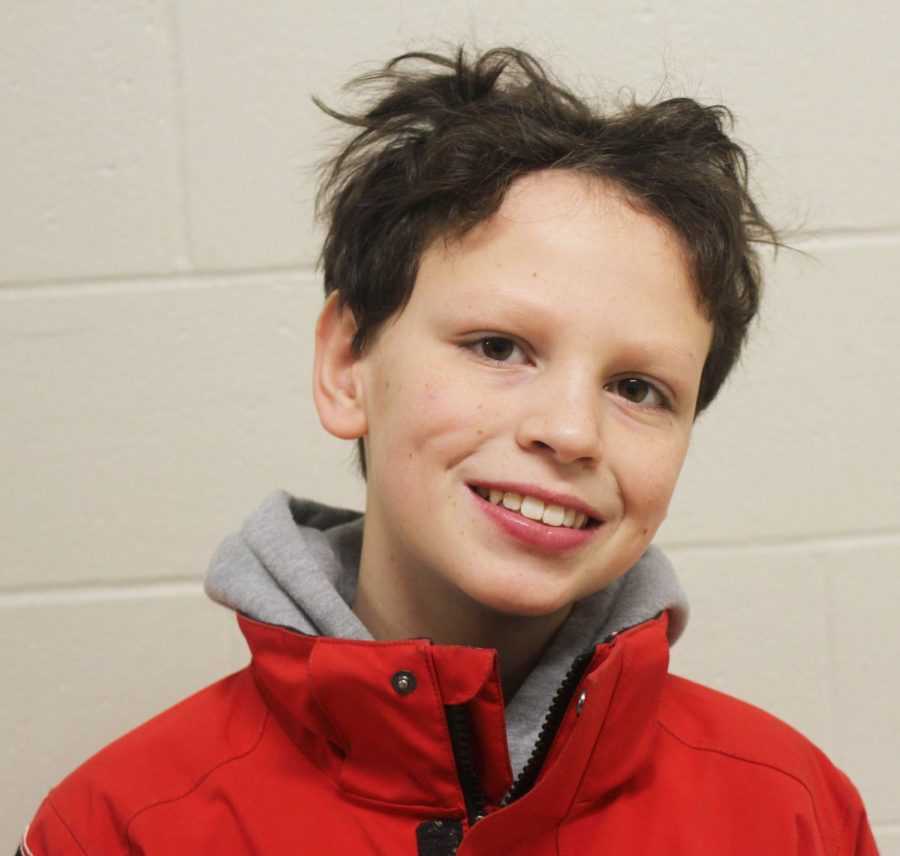 You are skiing down the side of the mountain and a big group of kids go flying right by you, all in perfect form.
It makes you think, what would it be like to be on a ski team.
"Ursus" did some investigation and found out that it is very different than just skiing for fun with friends or family. You will have to do a lot of work and be very committed. There are some pros and cons.
First to consider is how far you might need to travel to go skiing. If you live in the Nutmeg state, you might need to drive 4 hours to get to practice on the mountain every weekend.
Though there are mountains in Connecticut like Mohawk Mountain and Powder Ridge Mountain, none compare to the skiing in Vermont and Maine because of the temperature.
It is colder there so it has better and more snow as well as more vertical drop.
And it's not all skiing that makes this sport hard. There are a lot of things that go into this. And that doesn't all have to do with the skiing itself.
The sport can be pricey. "It is a really good idea to be on a ski team. It is really expensive though," said Nate Armstrong, a sixth grader.
So how much does it cost might you ask? Racing skis from $200-800, boots from $150-500, poles $50-80, ski suits $200-500. Just being on the ski team can cost $900! Skiing is often a family activity and many parents purchase homes right next to the mountain. When you're up at the mountain that much, the ski house becomes truly a second home.
There are a lot of other things that can be difficult if you are on the ski team. Sometimes the ski lift isn't available after you go down the course. You have to walk up part of the mountain while carrying your skis. It's a tough hike in the cold, but on the bright side it makes you a lot stronger.
A race can be different depending on the age group. The younger kids have an order to which race they ski in out of ten races. Whoever is the oldest will go in the first race and whoever is the youngest goes last. But as you get older, the kids with the best scores go first. Older kids do have superstitions too. Some kids knock their skis together twice. Or they hit their poles on each other.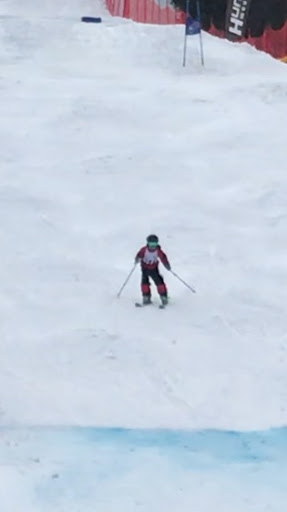 There is a difference between skiing for a school in Connecticut than in Vermont.
In local school racing there are 10 kids on a team. They go to race and the six kids with the best scores get their scores added up. The scores added up become the team score. The opposing team does the same. Whichever team has the highest score wins the race.
But in Vermont it is different.
You ski for yourself and just for you. It is harder for kids because they have to compete with their friends. Some kids have a big problem with that. They can't do it.
Just like any sport, you will lose your share of skiing matches.
Kids will be practicing for a week and go to the race and do horribly. It can be hard for a lot of kids. So if you want to be a skier, get ready for a struggle. You may lose more than you win.
Mrs. Ruggiero a ski team coach said "This sport is a sport of failure. It teaches you how to learn from losing."
But it's also a thrilling sport were hard work can pay off with the swoosh of speed.