A Team Experiences New Competition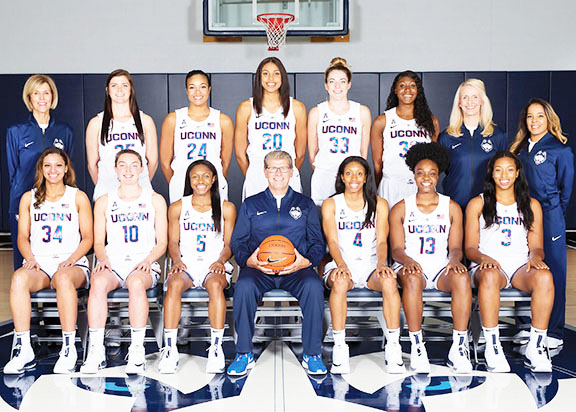 Hang on for a minute...we're trying to find some more stories you might like.
Are you sitting down?
On Thursday Jan. 3, UConn women's basketball team lost a game.
I know, I'm shocked too.
It was on the road against Baylor. The final score was the Baylor Bears beating the UConn Huskies 68-57.
This is unusual for UConn fans; they are not used to losing–anything.
UConn did lose in the National Semifinal last year to Notre Dame and the year before in the National Semifinal to Mississippi State, both in overtime. But that's the postseason; this is the regular season.
That's why I wanted you to sit down.
They had won 126 straight regular season games before the Baylor loss. The last time they had regular season loss was back in November 2014 at Stanford. (BTW Derek Jeter had just retired.)
The Baylor game also snapped another streak of 58 straight non-conference wins, due in part to the Baylor defense holding the Huskies to a 29.4 percent shooting percentage.
In an email interview with UConn basketball radio broadcaster Bob Joyce, the play by play man said the team was handling it pretty well, considering it was their first regular season loss in four years.
"UConn coach Geno Auriemma said that this group is pretty even keeled," wrote Joyce. "It's different than having your season end with an overtime buzzer" he went on to say.
You learn what went wrong, and you try to improve upon it, said Joyce.
When was asked if the loss could be better in the long run he said, "Sure, as long as the team is a whole, and that includes those who come off the bench to play, get better from it."
He continued to say it begins with practice and confidence to earn more playing time from the coaching staff.
UConn went on to win the next two games against Houston and Cincinnati. The Houston game was 81-61, and the Cincinnati was a blowout 82-38.
Joyce credits strong recruiting and overall team effort as the elements that make UConn basketball so strong.
"It's the work ethic. They want to be pushed to be great and being a really good team."
According to Joyce the coaching staff knows how to get players to their maximum talents. "Judging by the number of National Championships, All Americans, WNBA and the members of the Olympic team over the last 15 years, I'd say it's a pretty successful formula."
I know you're in a chair right now, but it's safe to stand up. UConn knows they can get on another big streak.
It's a pretty safe bet that we will see you at the Final Four.