Half-Days Gave Many Time to Meet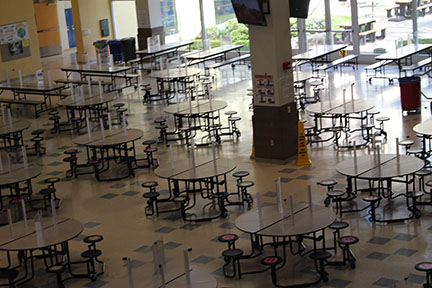 Due to the COVID-19 pandemic this has been a weird year for everyone. It has been especially weird for Bedford Middle School. The year began in a hybrid model where students were split into two cohorts attending school two days a week. This also included fully remote half day Wednesdays that concluded at 12:33 PM.
In the beginning of the year many students were thrilled with the idea of getting out of school early. Once BMS entered the full reopen model in February, parents and students alike questioned why Wednesdays remained fully remote and a half day. In late April, students returned to in person schooling on Wednesdays. These days will still stay as half days but students are attending classes for 8 periods a day and a one period mask break.
Dr. Adam Rosen explained that the reason Wednesdays are half days are for teachers to meet as a faculty or with their departments. In the past, these meetings took place after school on Monday. However, teachers need to be available to distance learning students between 2:45 and 3:30 PM. This is to make sure that distance learners still have time to connect with their teachers. The school district has a contract with the teacher's union that the teachers can't work more than a certain amount of hours in a day, so teachers couldn't have their meetings after they meet with the distance learners.
The reason Wednesdays have been able to transition to in person learning is because the infection rate is low and not a single person in the school is currently in quarantine. Dr. Rosen said previously this day was critical for contact tracing purposes.
On in person Wednesdays, there is no lunch served because students are able to have lunch when they get home. Instead, students have an outdoor mask break weather permitting.
8th grader Martin Mitev says that he likes that he can do work on days he has a half day. He says, "It gives me more time to do my mid-week studying and homework." But he doesn't like the idea of not having lunch and would rather have lunch than a mask break.
Distance learning is required by the state for the rest of the year, but will not continue into next year. That means half days will end because as long as there is distance learning, there will be half days. So this year is a weird one with COVID and half days, but normalcy will be on its way.