State Looks to Redraw Districts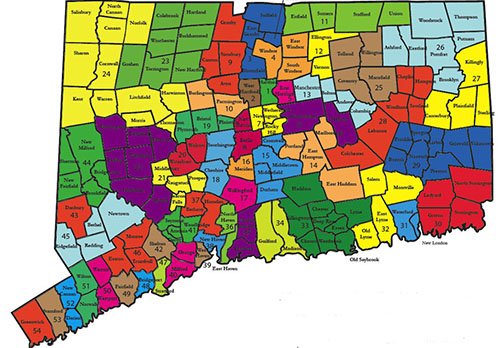 Two new bills have been proposed to the Connecticut State Senate that would affect not only school life around Bedford, but within many other districts too.
Bill number 454, proposed by Senator Martin Looney, would combine any towns with a total population of 40,000 people or less to form a new school district with any other adjacent districts, with combined administration.
Weston shares a probate district with Westport. This does not necessarily mean the Weston and Westport school districts would be combined, but there is a chance should this bill be passed.
The second bill, number 457 proposed by senator Bob Duff and senator Catherine Osten, would affect and combine districts with a student population of under 2,000. It requires certain small school districts to create new ones or join existing regional school districts.
The bills provide an option for districts to opt out of regionalization, should they provide a sufficient reason to do so. Both bill's "Statement of Purpose" is to create a more efficient educational system. Whereas the effect of the bills would relatively easy to predict inside of school administration, the effects outside of school would be hard to determine. "There is no real way to determine what will happen," said Colleen Banick, a vice principal here at Bedford.
One drastic change that would be introduced is a sudden loss of jobs. Combined administration means fewer positions for custodians, electricians, and technicians. A general loss of maintenance and repair jobs would be replaced with only one team instead of two.
Perhaps one cause for this proposed regionalization is the imbalance in both funding and student population. When regionalizing the schools, both schools would combine financial assets and students. However, it remains uncertain as to whether students and staff from the combined districts will stay within their same schools, as opposed to potentially combining schools between districts.