Collecting is all about Connecting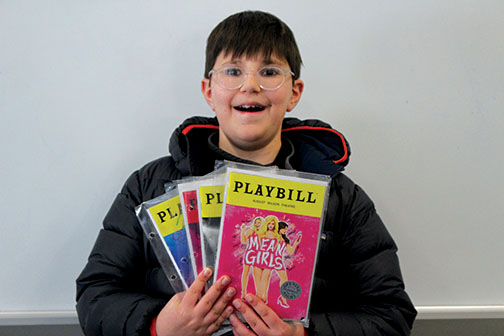 Hang on for a minute...we're trying to find some more stories you might like.
I have a very big "Playbill" collection, which has a mix of playbills from Broadway, National Tours, and regional theatre.
The most recent show I have seen is "Charlie and the Chocolate Factory" at the Bushnell Center for the Performing Arts, which was wonderful.
Some shows I am hoping to see include "Double Dare Live" at the Hulu Theatre at Madison Square Garden, and "Animaniacs In Concert" at the Loft at City Winery.
"Playbill" was first printed in 1844 for one theatre.
The playbills have had their iconic yellow logo for a long time. The reason why I have so many is because I have a subscription that I received from my grandma.
Keeping this collection is special because not only do I get Playbill magazine, but I also get opening night Playbills, which have a sticker which denotes them from the others.
I keep my collection in binders so that they stay protected.
In conclusion, you should collect things to remind you of how much certain people or things mean to you.