Student Gov. Needed Now More Than Ever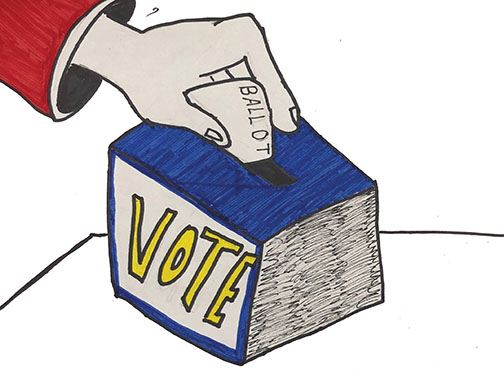 Hang on for a minute...we're trying to find some more stories you might like.
Many of you may have heard of student governments in books or movies. But have you ever considered it as an actual option?
A student government, where students elect representatives to be involved in decisions, could potentially benefit students if utilized correctly. It is a great way to give students a voice in what happens at school and could help prepare students for the real world where they will be voting for the person to best represent their interests.
Believe it or not, there are actually organizations dedicated to helping student governments. The American Student Government Association is "the national organization that trains and supports collegiate Student Governments." While their main demographic is college students, that doesn't necessarily mean that we are too young to have one.
A student government's ability to give students a say in school-related decisions is important especially in times like these with the Coleytown/Bedford issue crippling the functionality of our school.
It is more important than ever to give students a say in issues. After all, we are the ones being affected by these issues.
Not only would giving students a say in issues mean that they could choose what is best for them, but they may provide valuable insight not otherwise gained on these topics. For example, a student government could elect a representative to speak about potential issues or a certain decision, such as a schedule changes, because students may know about the issue and how it affects student life. Many of those who have been upset by how the Board of Education has handled the extra Coleytown students and what to do with them, could have the opportunity to potentially influence that decision with a student government.
In addition, a student government could prepare students for real-life elections by giving them experience with the election of representatives who would best address the issues they are concerned about in the way they believe is right, and it might allow them to participate in a government rather than simply learning about one.
In short, a student government could allow students to experience what participating in a government is like firsthand, give them a greater interest in it and a better understanding of how a government has an affect on them. After all, youth voter turnout is rather low, at 50 percent in the 2016 election according to civicyouth.org. Voter turnout is an important part of democracy, in which the main goal is to serve the majority.
All in all, a student government could be beneficial to both students and teachers by letting students give their opinions and insights on how decisions made by the school might affect their school life, and give them experience with working with a government.