Why you should care about #Metoo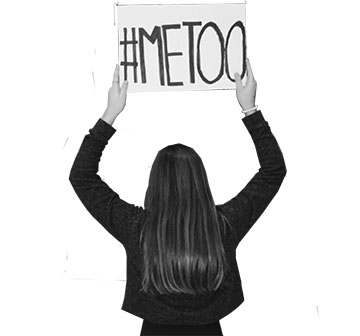 Hang on for a minute...we're trying to find some more stories you might like.
#Metoo.
A sexual harassment and gender inequality "hashtag" being posted all over social media.
Posting this hashtag means that you have experienced gender inequality or harassment, and you want to join and support the movement.
You see, mostly women in their late teens and on are experiencing this. So, why should middle school students care about #metoo?
It is important that students are informed about gender inequality and sexual harassment, so they are able to learn early on that this is unacceptable.
Students later on in their career, or very rarely in lower school and high school, have experienced harassment like this, and it is beneficial for kids to know about since it is something that can be inevitable in our society.
"It is very important that kids are informed about harassment and gender inequality, it is the early education first and foremost that helps kids understand how to treat and respect people. Middle school kids are at their most impressionable age, and it is so important that kids understand. When children grow up, more towards girls, when they join the workforce, they cannot be held back because of their gender, and they need to know how to stand up," said guidance counselor Sarah Harding.
Although more common in older teens, harassment and inequality is definitely not inevitable to middle school children. Ms. Harding, says that she has definitely heard of unwanted attention, and underlying inappropriate treatment at school.
I think It is particularly important that students are aware of the extreme nature of sexual harassment and gender inequality early, so that they understand and know that it should no longer be something that happens every day in our society, going unnoticed.