Westport Winter Holiday Plans 2020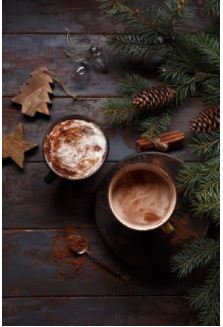 It's finally December of 2020; the seemingly-longest year ever. This holiday season will clearly be different from any other year's: friends and families will have much less of a chance to get together to celebrate the holidays. 
Last year, I participated in a Secret Santa gift exchange with friends. We gave the presents to each other at school the last day before break started. Since the winter holidays are drawing so near, I was wondering what other students would be doing for celebrating this year.
I asked Carolina Proctor, an eighth grade student at CMS, how this year's holidays will be different for her family and what she will likely be doing during winter break. She explained, "My family will not be able to gather at my aunt's house on Christmas Eve… [or] eat dinner with my dad's side of the family on Hanukkah. Instead, we'll have awkward, boring family zooms." The family gatherings and meals which brought conversation and spirit seem to have been ruined by this year's situations. However, even with restrictions on traveling, gift exchanges could still happen with shipping, and immediate families can have game or movie nights as well.
The best we do is to keep helping to make the pandemic better and hopefully have a more enjoyable holiday season next year. Stay safe, BMS and CMS.
Here is a link to some activities that can be done with family for this year's holidays. Not everyone celebrates one holiday or even any at all, but there are many activities in the list that anyone could do and have fun with!