BCTV: News by Students for Students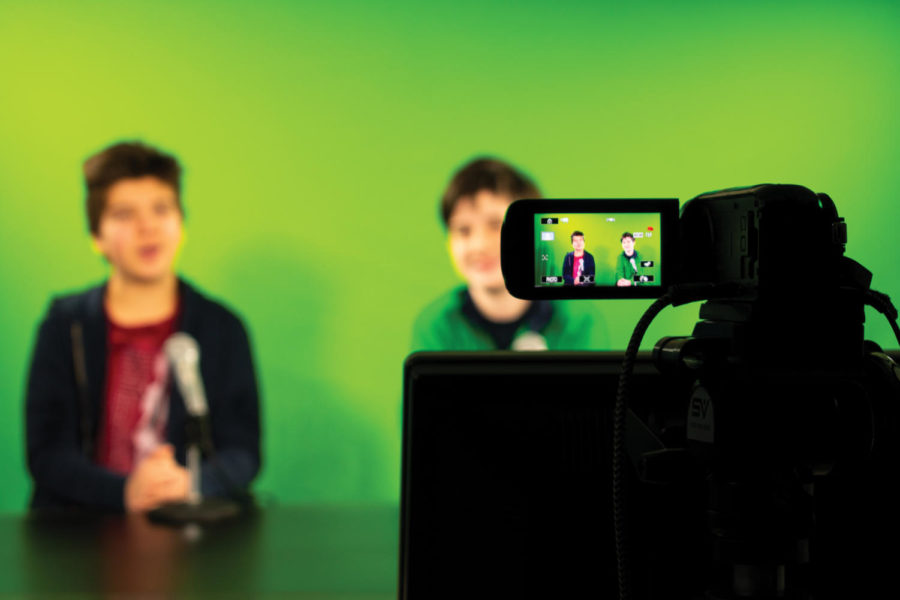 Bedford and Coleytown's live television channel, BCTV, launched on Nov. 14. BCTV airs during homeroom on Mondays, Wednesdays and Fridays. Each student in the show is put in a position that best suits their interests. The staff rotates positions every week. The staff media club is only seventh and eighth graders right now, but they're hoping to include students in sixth grade from both BMS and CMS in the following months.
BCTV staff say that the live aspect of presenting the show and putting all the "puzzle pieces" together to make a near-perfect show is fun. According to Mr. Rob Rogers, advisor for BCTV, the hardest aspect of BCTV is doing the show live. "When it's live, you usually find more problems, which are hard to correct during a stream," said Rogers.
For each airing, staff try to get a couple of students from each homeroom to recite the Pledge of Allegiance on air. They would like to do a live broadcast in the cafeteria and library, and in the following months, they plan to broadcast from outside the school. Their schedule looks a little like this: start with an update on school events or news (fundraisers, drives, raffles), followed by a recital of the Pledge Of Allegiance followed by a moment of silence.
Some have asked, "How do you join?" Well, if you want to join, contact Mr. Rogers via email. Or you can head to room 115 after school from between 3:00 and 4:15.