When will Sports Make a Comeback
Looking at Empty Stadiums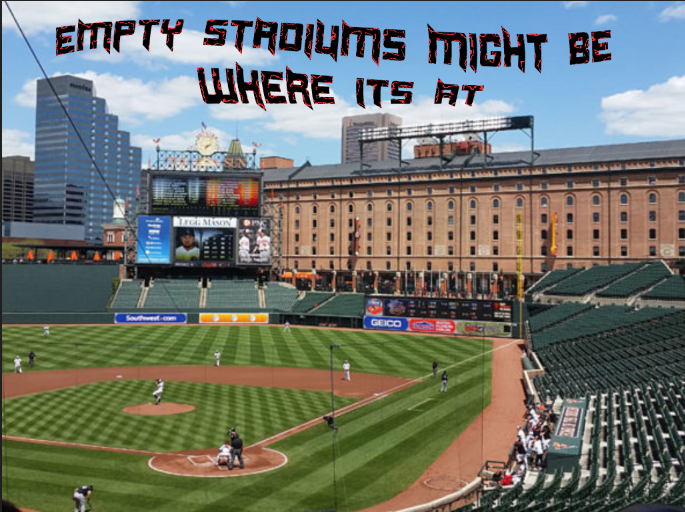 On March,11 2020, Rudy Gobert of the NBA's Utah Jazz tested positive for COVID-19.  Later that night the NBA suspended it's season.  More sports would follow the next day with the NHL suspending its season, the MLB canceled the rest of their spring training and delayed their start to the season, the NCAA cancelled it's anuel March Madness Basketball tournament.  For the first time since the aftermath of 9/11 there would be no sports. 
During hard times in the past, people would turn to sports as an escape but since we don't have that luxury now, people don't know what to do. 
The League that is likely to return first is the MLB.  The latest plan which was broke by Bob Nightngale of USA Today said that all 30 teams would return to there spring training home in either Florida or Arizona games would be played without fans and robots would call balls and strikes, which have already been a thought you would only play the teams in your state to reduce travel, even though there a mix of both american League and national league teams in each state and the world series would be the winner in Florida against the winner from Arizona, but the players have to vote on it. 
The NBA is looking at a 25 day return to Basketball with 11 days of private workouts, and then once it's deemed safe a 14 day training camp and then  they would resume the regular season. 
The NHL is still weighing their options.   
But there is still going to be something sports related, the NFL draft is going to be virtual from April 23-April 25 and the NFL is still optimistic that they can start their season on time. 
Sports have come to a halt but we could still have a good summer with MLB and the NBA and NHL  playoffs.  If and when sports return every league is going to have a lot of testing if they want to come back.