Pink Like the Pros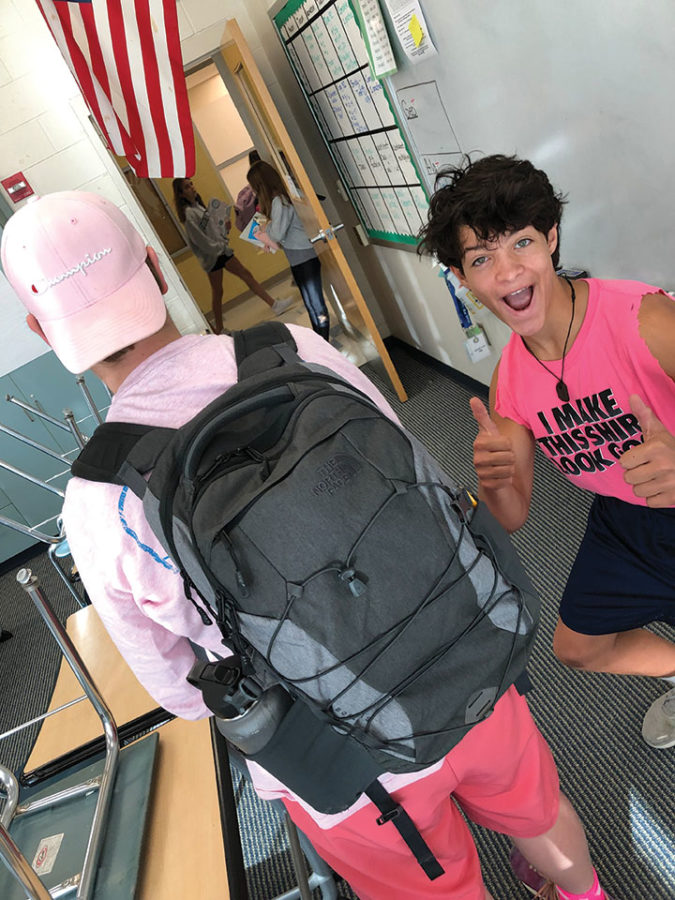 Out of the locker room they come, donning their navy blue, white and this past month—pink,
Every October, in Westport, our football teams do something special: They wear pink tape, gloves, socks and such as they take the field and play in support of Breast Cancer Awareness.
The teams honor those afflicted by this disease by wearing pink, holding bake sales to raise money, selling pink merchandise and collecting donations.
The proceeds go to Pink Aid, an organization dedicated to helping women in financial need get medical screenings and help provide emotional support for those fighting the disease.
"Football brings our town together on Friday nights, and we are honored to give back to Pink Aid by supporting such an important cause that affects so many families in our community," said Adam Behrends, coach of the Staples varsity football team.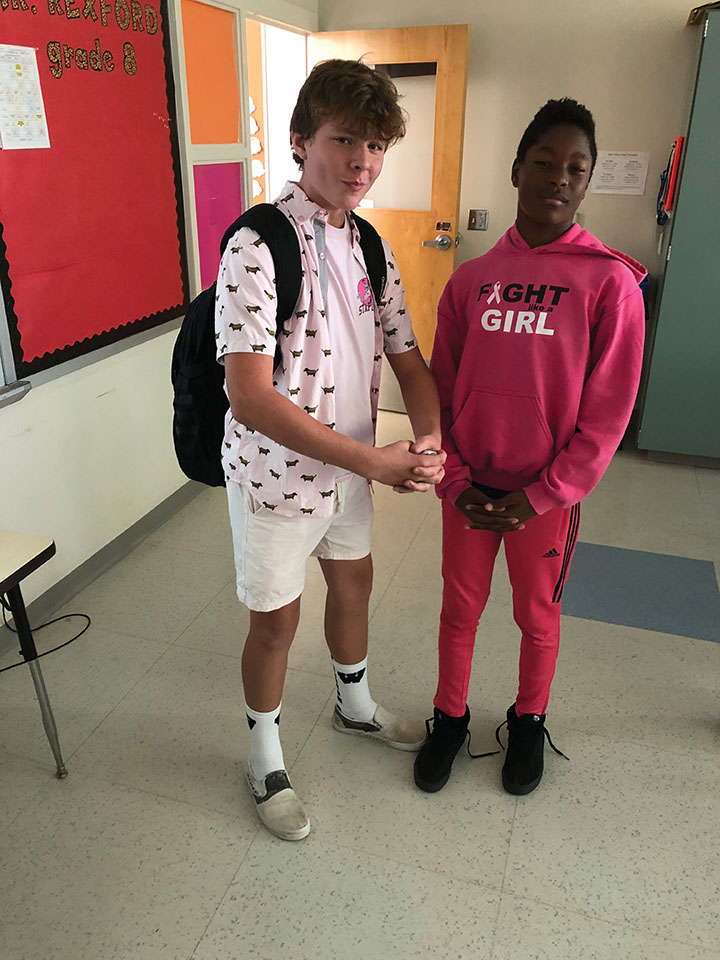 It's clear that teams of all ages show their support for victims of breast cancer with the money and awareness they raise every October.
Not only do the players think the accessories look cool, but the purchases of items themselves help support Pink Aid, which in turn helps fund research to help cure the cancer,
In fact, Cancer.net, a doctor approved site for patient information from American Society of Clinical Oncology, estimates that over 42,000 will die of breast cancer this year.
But with help from football organizations, many can help shrink and eventually erase this figure.