New York Baseball Always Interesting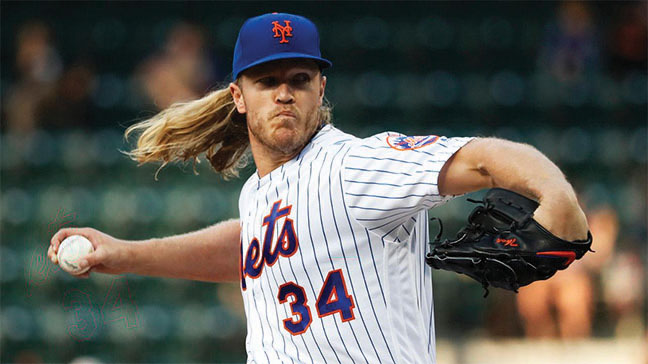 First off, let's talk about the Yankees who are 40-20 and in second place in their division.
So far, they are somehow cruising with a plethora of injuries to their best hitters, namely Aaron Judge and Giancarlo Stanton, including their best pitcher, Luis Severino. But somehow, they have been able to keep a steady hand. They are now in second place in the AL East, which has confused many, including myself.
How does the highest payroll in baseball get to first place?
Enter Gio Urshela, Clint Frazier, and Domingo German. Urshela is a rookie third baseman with absolutely no expectations heading into this year, and he is tearing the cover off the ball at the plate and playing pretty solid defense.
Then we come to Clint Frazier, an outfielder who was the hottest prospect in baseball two years ago until injuries and a frustrating concussion slowed his return and nearly made him quit the sport entirely. However, he was able to power through it and make his return to the major leagues this year, along with a possible All-Star bid and a breakout season and solidifying his place as a starting outfielder even after Judge and Stanton return from injuries.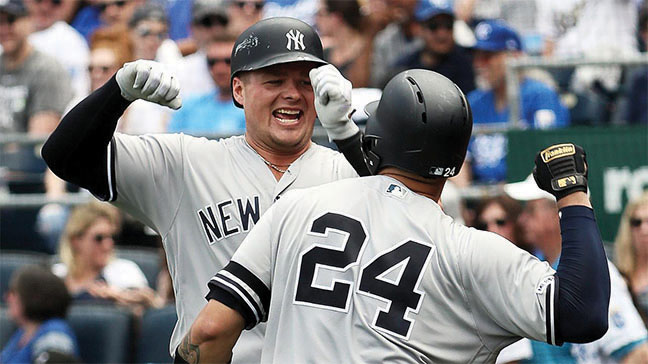 And then, let's get to Domingo German, a starting pitcher who had an absolutely terrible season last year (2-6, 5.57 ERA), but has bounced back to be in the ace conversation for the Yankees this year (9-1, 3.66 ERA). While that ERA may look a little high, it was because he got shellacked last time out against the Boston Red Sox.
So, yes, while many haters may not want to say it, the Yankees somehow are cruising for playoff country.
And now the New York Mets.
Oh boy, this one's gonna hurt.
After heavy expectations after a retooling of the franchise last offseason, they are dysfunctional and wallowing in third place with a record of 32-33.
Let's get into it. Their manager, Mickey Callaway, is struggling and calls have already been made for his head. Their second baseman and big splash acquisition? He doesn't run to first base and is on the injured list.
Next up, the best pitcher in baseball last year, Jacob deGrom. While not having as good a year as last year, he still is doing very well for himself (ERA of 3.49). Unfortunately for the Mets, Noah Syndergaard, is just completely off this year (ERA of 4.45) for a pitcher who had Cy Young aspirations.
The rest of the staff? Meh. Except for one man. One man who was so terrible last year, that he was nearly run out of New York. A man who probably should be and looks like a crazy science professor at New York University, but by God he can pitch. That man is the myth, the legend, Mr. Jason Vargas, who somehow has a better ERA than ⅗ of the pitching staff and pitched a complete-game shutout against the Giants.
And then the bullpen. Oh dear God, the bullpen. Might as well be called the 'blowpen' now.
Jeurys Familia, once a former All-Star closer, is now a middling reliever with a 6.56 ERA. Robert Gsellman, breakout reliever from 2018 and wearer of amazing long hair? Blowing games just like bubble gum with a 5.05 ERA to go along with it. Wilmer Font, Hector Santiago, Justin Wilson and Luis Avilan, the new acquisitions by the Mets? Now the owners of a 5.65 ERA, a 6.43 ERA, a 4.82 ERA and a 9.28 ERA. And Chris Flexen, former top prospect? The owner of an ungodly 11.12 ERA, a sign of a dumpster fire.
But on the bright side, the Mets do have a Rookie Of The Year candidate, a man by the name of Pete Alonso. He is a first baseman with tremendous power off the bat and leads the Mets with home runs (19, third in the entire Major Leagues) while also being a popular person off the field.
But of course, the big question is, what about Robinson Cano and Edwin Diaz? The big pieces brought in this year by the Mets via trade? Well, it has been mixed. Cano? The man is paid 25 million dollars per year for the next five years but doesn't run to first base and is batting .238 and just went back on the IL. And Diaz? Lockdown (aside from 2 bad outings) closer with 14 saves and a 2.81 ERA and is a probable All-Star.
And while they may be in third place now, the Amazins' still have hope as they are starting to heat up with their lineup getting in a grove and a series win against the Rockies and Giants. They may also be heading to playoff country.
So, unlike previous years, both New York baseball teams are actually doing kind of OK and at least may have a chance to get to the promised land.