Brady Strikes Again; This Time, Wins The Super Bowl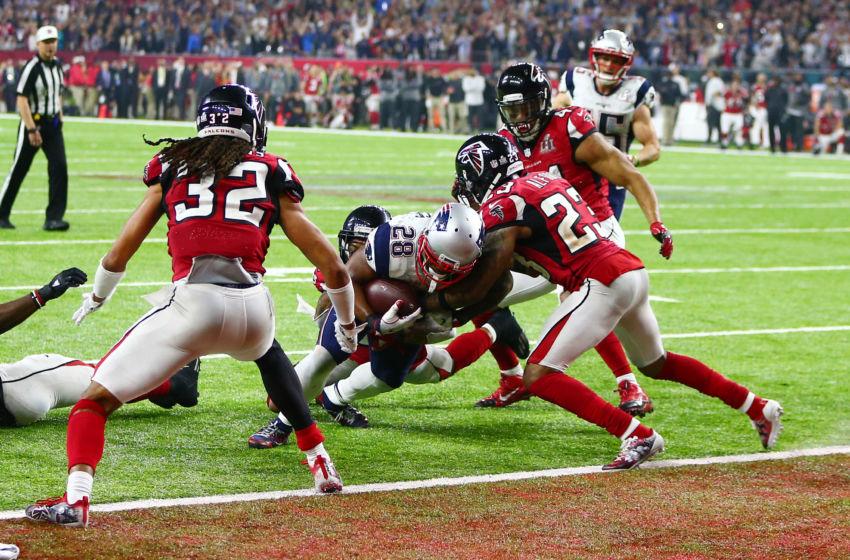 Ouch. The feeling that Patriots fans felt after the very boring first half. 21-3, Atlanta.
People watching the big game thought that the Dirty Birds a.k.a Atlanta Falcons had their first ring in the bag. Those people could not have been more wrong.
What is being called by some as "The Greatest Super Bowl in History," the Patriots came back to win the game, 34-28. And, might I add, in overtime. That has never, ever happened before in Super Bowl history which made the game all the more epic.
The Pats also had the biggest comeback with a whopping and truly incredible 25 points after the 6-yard touchdown pass in the third quarter which gave the Falcons a 28-3 lead.
But New England was not going to go quietly into the night. Tom Brady threw a touchdown pass to James White (the later game-winning hero), but Stephen Gostkowski (arguably, one of the best kickers of all time) missed an extra point, his sixth in 10 years of playing, but the Falcons still led 28-9.
Flash forward to the fourth quarter. The game looked over, but it was not. With 9:44 to go, Gostkowski redeemed himself as he nailed a 33-yard field goal. 28-12, Falcons. Matt Ryan finally broke down as he fumbled the ball and the Patriots regained possession in very good field position.
Suddenly, Patriots fans realized they might just pull it off. After the Patriots scored another touchdown and got a 2-point conversion run by James "Hero" White, the score was 28-20, Falcons. Dan Quinn, coach of the Falcons, began to sweat into his shirt. The Falcons were so close to winning by kicking a field goal and guess what? Ryan was sacked and the Patriots got the ball back.
They needed a touchdown to tie it up. And who better than Julian Edelman to make a miraculous catch to keep the drive alive.
The Patriots were "first and goal" as James White got to be a hero again and ran one yard to make it 26-28. Brady threw to Danny Amendola who made an amazing two-point conversion catch, 28-28 to tie the game. Can you believe it? In overtime, James White scored a TD, and the Patriots won.
Thirteen years of Brady/Belichick, five rings, seven trips to the Super Bowl. So that's a wrap on the 2016-17 NFL Season. And this was the "Greatest Super Bowl In History."