An Interview with Superintendent Thomas Scarice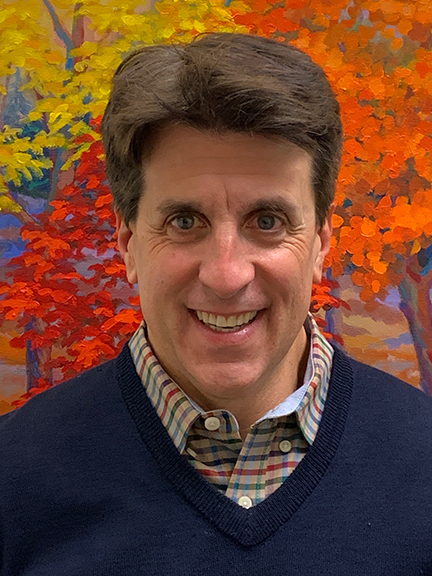 A lot has happened this year and people are wondering: what will change next year and what will stay the same? There is no better person to answer these questions than Westport School Superintendent, Mr. Thomas Scarice.
"The most important goal right off the bat," said Mr. Scarice, "is to open the year successfully with a full reopening so that all kids and adults feel safe and very excited about returning to as normal a school year as we can possibly have."
Mr. Scarice can not promise that we will not wear masks. "That may be out of our control," he said. Ending this year with what he calls "more normalcy," was all a part of the plan.
His theory is that if kids remember what they did at the end of the year more than they remember what they did in the middle of the pandemic, returning to school full time will be a natural transition. Strong communications between students, teachers, staff, and parents are key to success.
A common question about next year's schedule is the half-day Wednesdays. Some liked the short schedule. Some did not. Mr. Scarice noted, "I've gotten a lot of feedback that people liked [the Wednesday] schedule. I've been doing focus groups with students, parents, and teachers. What are we doing that we like?" During half-day Wednesdays, teachers met with each other to identify the skills that students will return to next year. These skills were prioritized. "Our teachers are confident that our kids progressed pretty well this year," Mr. Scarice noted. He warned there still may be some strategies in place to protect us. "If I had a crystal ball, I would say that there would be very few. Kids will have a more normal school experience." Kids want a normal year and they just might get it. Due to vaccine eligibility, Mr. Scarice predicts that middle school may return to normal.
"I think we all have missed out on learning this year," Mr. Scarice said. "I think we've done as good of a job as we could during the pandemic and while we missed out on the learning experience of learning in-person, we also learned things that we may not have learned otherwise, like independence, technology, and gratitude." Superintendent Scarice has some advice, "I think the entire school community should have a very relaxing and unplugged summer. Unplugged from computers, unplugged from business, and relaxed. And I think we should come back with a lot of energy and be really ready for a good school year next year."