What will Halloween 2020 Look Like?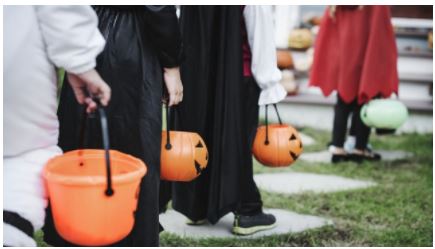 Halloween is the time of year when a lot of middle school students in Westport dress up in costumes, watch scary movies at parties, and go trick-or-treating. However, with the COVID-19 pandemic still a prominent issue after almost a year, will these activities still be possible?
"Halloween isn't canceled," Max Reiss, Governor Ned Lamont's director of communications, said in a tweet at the beginning of October. Trick-or-treating, something many BMS and CMS students have looked forward to each year, has not been banned; however, there are certain limitations to prevent infection of COVID-19, such as needing to wear a mask and sanitize hands frequently while trick-or-treating or handing out candy. More information about safer Halloween activities this year can be read here, from NBC Connecticut.
Even with the government's precautions set in place, it still doesn't seem completely safe for homes around Westport to hand out candy this Halloween. Just on October 12, there was a major spike in positive COVID-19 tests in Connecticut. Walking through crowded neighborhoods in Compo and the rest of the town in stuffy costumes and taking candy from strangers definitely doesn't sound like the most responsible or safe during these times, anyway one looks at it. Seeing how students are even in school, it doesn't seem possible for every group of friends to stand six feet apart while trick-or-treating, especially if there are many kids still looking to go get candy.
Whether families in Westport are still going to follow tradition this year during Halloween or not, please stay safe. Always wear a mask in public and wash your hands!