Cancellation of Science Olympiad's States and Nationals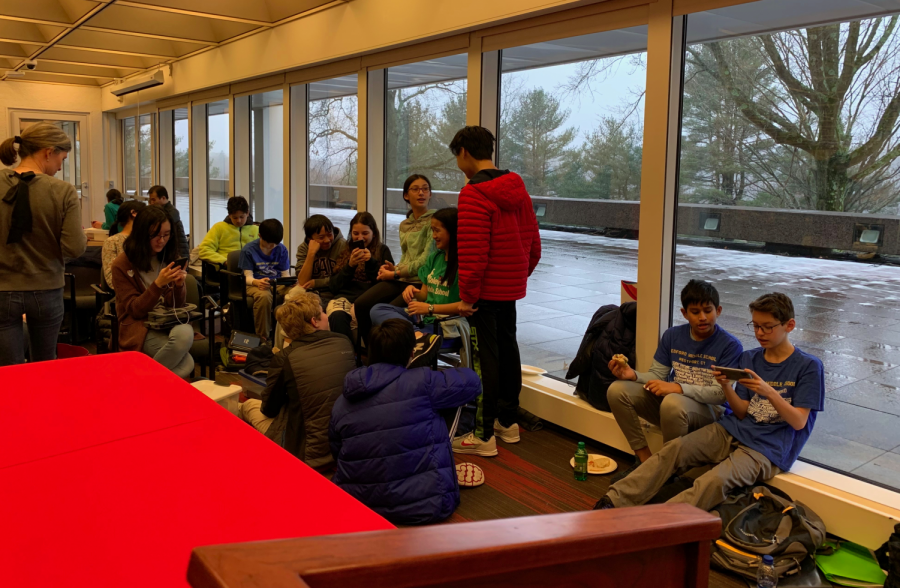 Working diligently since September, members of the Bedford Science Olympiad team have worked together to research, study, and sometimes build structures for their events. As March 14 drew closer and closer, we worked harder and harder, some of us even taking on new events, all in preparation for the championships that determined if we would be able to travel to Dorham, North Carolina, for the Nationals competition. For that reason, the knowledge that all of our work would amount to near nothing because of Covid-19 devastated the team.
Ella Tobben, an 8th grader, and a member of the BMS team, said, "I am very disappointed, though, as I had been looking forward to possibly competing at Nats this year. Scio competitions are one of my favorite things and it's always so much fun to travel with the team."
Ella's view is shared by other members as well. "I'm disappointed that we won't have States or Nationals this year, it was a great year for Science Olympiad. Many people put a lot of effort into Science Olympiad…" said Patrick Coleman, an 8th grader.
However, there is a bit of good news for the team. Mr. Ellis has hopes for a Science Olympiad summer program, and he also mentioned that Science Olympiad would be starting soon. In the meantime, though, "We have many very bright and capable people who could really use this time to make progress in their events."
Our fingers are crossed that all of our work will not be for nothing.