NHD has 5 in Top 3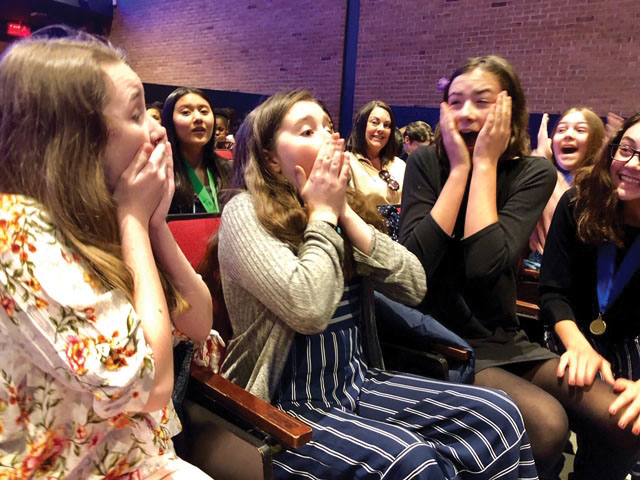 Kristin Villaluz, Staff Writer
April 28, 2019
NHD had a strong showing in April at the Fairfield County National History Day Competition at Sacred Heart University in Fairfield, Conn.
Below are the students and results. The club, advised by social studies teacher Caroline Davis, has five out of seven entries moving onto the state level competition in May.
"I am so proud of the team! Thank you to all who have helped us prepare this year," said Mrs. Davis.
Top Placing Teams
1st Place Junior Group Documentary
Addie Purcell
Cara Feeley
Mim Hurley
1st Place Junior Group Exhibit
Janna Moore
Elle Vail
Cami Kolek
Isabelle Ormsby
1st Place Junior Group Website
Jason Lessing
Jack Ginsburg
Charlie Wiele
Ty Levine
2nd Place Junior Paper
Riley Foushee
3rd Place Junior Group Exhibit
Lucia Wang
Emma Losonczy
Mili Green
Rhea Choudhury
Mallika Subramanian