Mold in One School Affects Many Students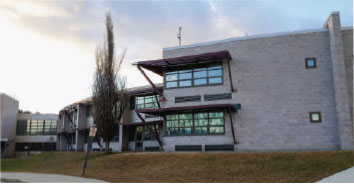 Hang on for a minute...we're trying to find some more stories you might like.
Next year will see drastic changes when it comes to Bedford and Coleytown Middle Schools and all elementary schools as well.
On Dec. 10, there was an important Board of Education meeting to decide what was going to happen next year with regards to dealing with the mold situation at Coleytown. Then on Dec. 17, the BOE voted, and 5-2 the board decided the district should keep the current 5th graders in the elementary schools.
The 7th and 8th from both schools will be at Bedford and merge into one school.
A lot of things are going to have to change in order for this to work.
Sixth grade staff and the program are going to have to be moved to the schools. Portable classrooms at all of the elementary schools are going to have be installed. The real problem is at Long Lots and Kings Highway. Those two schools have the least amount of open space available for the structures.
Due out soon are plans for new bus roots for next year. The district is working with the state to get the proper permits for the portables. Scheduling concerns, students access to programs, and securing the portables are all being worked on, according to a recent email from the superintendent's office.