Annie Coming To BMS
As many know, the school is doing an interpretation of the American classic, "Annie," a play known throughout the world.
This is quite an important feat considering it is the first play Bedford has put on since the beginning of quarantine. However, not much is known about the play other than the quite talented cast.
We at "Ursus" have managed to get an exclusive Q and A with the play's director, Ryan Smith.
Q: What can you tell us?
A: "Annie" is an American classic and known worldwide.
Q: Why "Annie?"
A: I wanted to pick something familiar.
Q: Can you describe some technical aspects?
A: We have secured a well-trained theater dog to portray Sandy.
Q: How will COVID affect the play?
A: All our actors will have to wear see-through masks.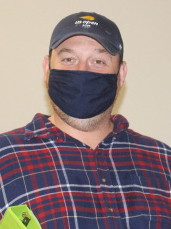 Q: When do you think the play will open?
A: I know opening night will be December 3rd.
Q: Will there be any other Bedford teachers in charge besides you?
A: No, there will not be any other teachers.
Q: How will Annie be portrayed?
A: Annie will be portrayed using a classic red wig.
Although the interview was very informative, we still do not know much about the play, and it is very likely that there will be quite a few pleasant surprises.
The play is looking like it will be a big success for the Bedford acting group, and I know we all are looking forward to opening night.