What Happened to Angry Birds?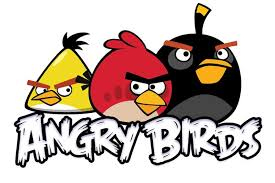 Hey, remember Angry Birds?
Released in 2009 by Rovio Entertainment, a studio from Finland, Angry Birds was a mobile game where players used a slingshot to throw birds at destructible towers to kill green pigs. It was wildly popular, and spawned many sequels, spinoffs, and even two movies. It's counted as one of the most popular series of all time, with all the games having a total of four billion downloads or half the population of planet Earth. However, the last big release was the second movie in August 2019, and it seems that the series has faded from the public eye, with a ton of games going otherwise completely unnoticed.
"Around 2010-2011" said Kyle Katzman, when asked when he last played the series. "I laugh about it a lot 'cause I was super into the games and toys and all that." So it's entirely possible that the series died out naturally. But this doesn't correlate with the releases of new entries and the movie's release. So, if it wasn't just from burnout, what would it be from?
For starters, many of the older games in the series are no longer available for download. Hilariously, this was during Rovio's #bringback2012 marketing campaign and means that people looking back into the games they used to play may no longer be able to find them through a quick search. Chances are, people looking for their nostalgic fix aren't going to download a game that looks completely different from what they remember, and most of them won't look through their previous downloads.
It's also worth noting that the second movie was not received well, with a 6.4-star rating on IMDB, and a 73 percent on Rotten Tomatoes. In the past, other once-popular videogame franchises such as "Mortal Combat," "Tomb Raider," or "Doom," were completely humiliated by their film adaptations – and while some, like Doom, bounced back, some fell into obscurity, like Tomb Raider. It's possible that the disastrous train-wrecks and plane-crashes, respectively, of the first and second film, left a sour taste in the mouths of many potential downloaders, who didn't like the movie and were, therefore, turned off from the game.
Finally, it's possible to also blame the fall of popularity on the COVID-19 Pandemic – with people spending less time out and about, they also spend less time on their phones, meaning that mobile games were bound to see a fall in popularity. It also correlates with the failure of Quibi, a streaming service for mobile devices that made short, digestible, 5-minute content blocks, which failed during the Pandemic because people didn't want 5-minute content blocks to watch at home when they were stuck at home anyways. Considering how the film grossed almost $100 million, this appears to be the most likely answer.
In conclusion, either through the removal of the games from the App Store, the failure of the movies, or the Coronavirus, it seems Angry Birds is dead for now. Who says it won't come back?