Middle School Jazz Students to Perform at Popular Reginal Festival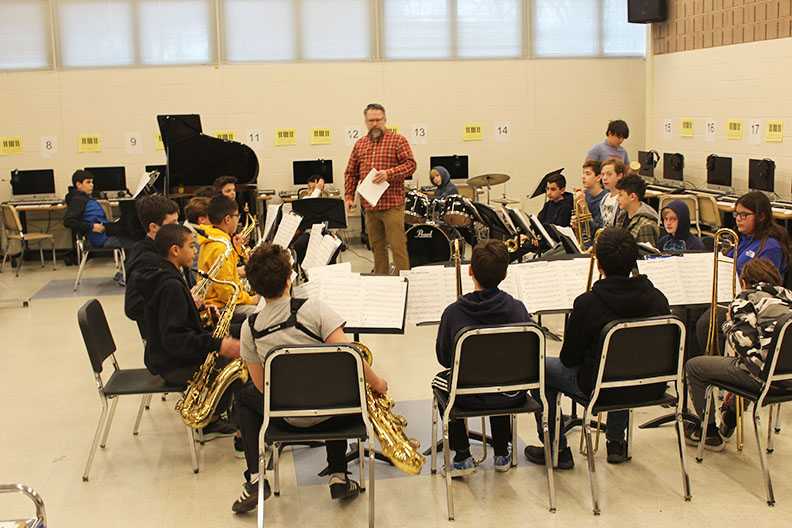 Jazz: smooth, slow, quick, quiet, loud; jazz can be anything. On March 20, Westport middle school jazz musicians will be performers in the WSCU Jazz Festival.
Students at Bedford absolutely love jazz: "It makes me feel in rhythm with the music," says 7th grader Alex Cozzolino. Also, student Andrew Maskoff said "Jazz is a free genre."
Crazily, neither of these students regularly play jazz, showing the all around happiness surrounding this style of music.
While jazz is a "free genre," it is just as hard for students to learn. Band teacher, Mr. Winters, says that "All music is like a language", and that it takes hours of practice to learn how to play jazz instruments. If a student were to make use of the freedom that playing jazz comes with, they could stray too far off of the set beat and notes, which could mess up the whole group. As Mr. Winters said, practice does make perfect.
From what interviewees tell "Ursus," this concert should be spectacular.
When seen altogether, jazz is a complicated form of music, even though it does have more freedom than other types of music. Be sure to watch our very own Bedford students in the Westport Jazz Festival.