Summer Movie Screens Heat Up
Of all the ways people try to find entertainment, watching movies is way up in the rankings. People love to see these long films, both in the theater and at home, and every movie watcher will be ecstatic to know that a truckload of movies will be coming out this summer.
I'll be telling you about the top four movies coming out that middle schoolers will be anticipating the most.
The first movie that is sure to lift people off their feet with anticipation is "The Lion King." This is a remake of the '94 classic, with a new, cutting-edge animation style. But there's no need to fear; all the music from the original will be coming along for the ride back to Pride Rock.
The next movie is "Men In Black: International." This is a new spin-off from the first three MIB movies, in the same world, yet packing in tons of new aliens, weapons, and even more of those slick, black suits.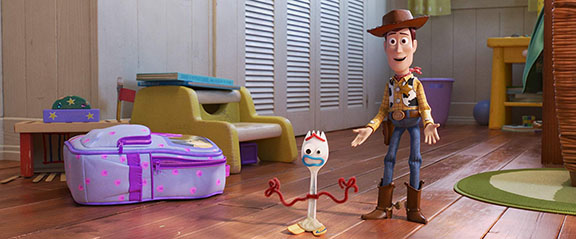 The third movie we're listing is one that will lure even the coolest 18-year old to its grasp. You guessed it, "Toy Story 4." The fourth movie in the animated saga, this one is suspected to be even more emotional and meaningful than the first three, and it's sure to bring a tear to everyone's eyes. Not much about known about this movie yet, but it will absolutely be as nostalgic as its predecessors.
The last movie that made its way our most anticipated movie list is "Spiderman: Far From Home." Even with it being the eighth Spiderman movie coming out within two decades, people will still surely be talking about it. It will be all the things you love about Spiderman, with a new setting, enemy, and plenty of webs for us all.
We wanted to know what Bedford is most anticipating to come out this summer, so we interviewed three students to find out what they think. We asked each of them, "What movie are you most anticipating for summer 2019? Why are you waiting for this movie to come to theaters?"
Varun Kumar, a 6th grader, replied, "I'm excited for the 'Lion King' because I get to keep hearing that great intro song, all while in modernized style."
Our next student, Yusef Abdallah, another BMS 6th grader, said, "I'm anticipating Spiderman because it is one of my favorite series, and it is the first post-Endgame Marvel movie coming out, which I'm really excited for."
The last person we interviewed, Elijah de Brito, also a 6th grader, answered, "I really want to see 'The Lion King.' The original movie was and still is a movie I love, and I'm very excited to see it come to life." I don't know about you, but these kids seem to love movies. I'm excited to see how they react to the real thing.
We did some research on the estimated stats for movies summer 2019, and these numbers might surprise you.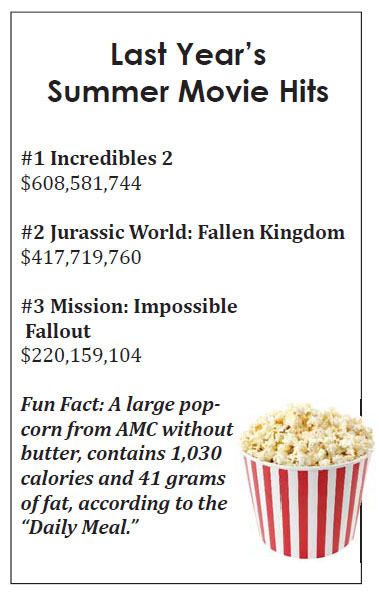 Last year, the average cost of a movie ticket was about $9.08. This year, it should be $9.01, a drop.
That means that for the average four person family, the cost to go to the movies should be about $36.04. Not much, but it should be low enough to get people to see it on the big screen.
Speaking of people who go to the movies, based on last summer's movie attendance and last December's movie attendance, we can estimate that about 318,000,000 people should be going to the movies this summer.
Last summer's highest grossing movie was "Avengers: Infinity War." With that in mind, we could all assume this summer's money-making movie should be by Marvel Studios. If it's not, it will take us all by surprise, being that they have an amazing reputation from the past year and a half.
After looking over all of this, we can all assume that summer 2019 should be a great season for the theaters.
We have some great movies coming out, and the estimated stats are through the roof. It should be a lot of fun to see these movies and all the other ones coming out. Have fun watching movies this summer, BMS!