Has 'Fortnite' Peaked?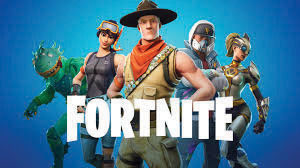 Hang on for a minute...we're trying to find some more stories you might like.
The popular video game "Fortnite" released in July 25 of 2017, quickly became an obsession with not only gaming but with players posting or streaming their rounds.
Since then, it has grown in popularity, reaching 200 million players as of November 2018. We can only assume that number has grown.
Or has it?
Some aren't as obsessed these days.
Brett Lampert, a sixth grader at Bedford, said that it isn't so special now. "'Fortnite' is not even fun if you are not good at it. Also, plenty of games already have the same content."
"Fortnite" has an estimated net worth of $15 billion dollars. Some of these earnings goes to
Fortnite's 700 employees at Epic Games.
However, a study in July of 2018 made by SuperData suggests that "Fortnite's" revenue from players is slowing down. The study provided that the game's revenue growth in the months of April and May 2018 was at 32 percent, as compared to months of June and July 2018 2 percent revenue growth.
"Fortnite" is a free-to-play game, where you pay for extras. As of June 2018, a study by lend.edu reported that over 68.8 percent of "Fortnite" players spend money on the game. Of these people, an average of about $84.67 was spent on in-game purchases from each person.
The influence of popular streamers and gamers seem to make gamers inclined to purchase cosmetic items like pickaxes, "back blings" or backpacks, character skins, and emotes.
Here at Bedford, other players of "Fortnite" also have opinions on the game's seemingly decreasing audience of players.
Josh Gordon, an eighth grade student here at Bedford Middle School, says that "Fortnite" is "asking too much from its players, like money."
The addition of new content to Fortnite may improve its popularity to some extent, such as Limited Time Modes, (LTMs) and special promotional events. Other "Battle Royale" style games, such as "Apex Legends," another free-to-play game, and "Call of Duty: Black Ops 4" seem to be slowly taking "Fortnite's" place.
"Fortnite" may prove that it has a lot of followers through players, YouTube, Twitch, IGN, or Reddit. It showed that playing with your friends and eliminating other players for free made it a great game, but all great things eventually come to an end. Or do they?