Hamilton Makes CT Debut in Hartford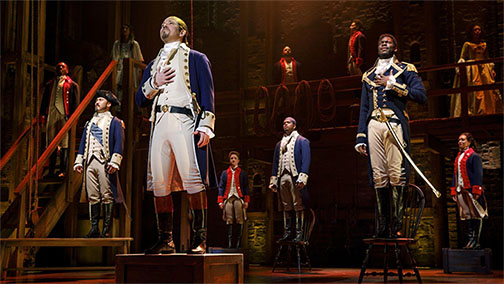 Hang on for a minute...we're trying to find some more stories you might like.
"Hamilton: an American Musical," which has smashed box office records all over the world, made its Connecticut debut at The Bushnell on Dec.11 and ran to Dec. 30.
It was a huge success.
Austin Scott did a tremendous job portraying the lead role of Alexander Hamilton, and the same goes for Josh Tower, who played Aaron Burr.
I had a great time going with my sister and my dad to see this incredible production. The show tells the story of our first secretary of the Treasury, and the rap component of the show is good, and it gives audiences a mix of songs, from ballads like "Dear Theodosia," to upbeat songs like "My Shot."