Love's Power to Cross Borders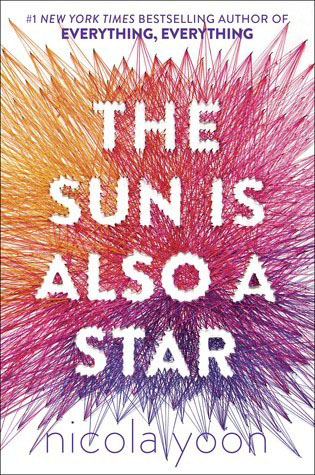 Hang on for a minute...we're trying to find some more stories you might like.
The romance genre, while it unquestionably appeals to many, doesn't hold the perfect story for all middle schoolers. However, it's Valentine's Day – so why not give it a try?
"The Sun is Also a Star," written by Nicola Yoon, is the #1 New York Times bestselling novel about two teenagers in New York City and how they end up falling in love, despite their conflicting views and problematic situations.
Eighteen-year-old Natasha is stuck in quite a mess. Her family is originally from Jamaica, but she's lived in New York City for most of her life. She has a best friend, she's in her senior year of high school and ready for college. New York is her home, but it won't be any longer when her family is revealed to be undocumented, and they are being forced to leave the country.
However, Natasha is determined not to let this happen. She sets off across the city to solve the problem, but while en route she comes across a boy her age in a record store. Intrigued by Natasha, Daniel follows her, and as they walk he abruptly finds himself saving her from an accident. He invites her for coffee and she accepts, feeling she has no other choice.
The boy, Daniel, has some issues of his own. His parents are Korean immigrants, and the only home Daniel knows is America. He stumbles upon Natasha while he's on his way to an interview with a Yale alumni; a college he plans to attend to become a doctor and then live a successful life, happily ever after. At least, that's what his parents hope for his future. Daniel, on the other hand, prefers poetry and would rather pursue those dreams, amidst family conflict.
Natasha, always practical, knows that true love or fate isn't real. Love, especially, is all simply chemicals working inside the body. Everything can be backed up by science and fact; our lives aren't determined by any sort of destiny. But her view is challenged after spending time with Daniel; a dreamer who is certain that he and Natasha are meant to be.
She's falling in love with him, almost as much as he is with her, before she can stop and turn the other way. Then it's back to reality, where frantic appointments to decide her future await.
The novel explores the themes of powerful connections amongst people, such as love and the different views we have on the world.
The latter part is specifically elaborated on by the strikingly contrasting two main perspectives; Natasha and Daniel. Seeing through both of their eyes clarifies their situations and thoughts, and the reader is constantly on the edge of their sit to see how they will react to each other and the complications that thwart them. In addition to this, there are several snippets of other people and items to further captivate the reader.
It also showcases relevant topics in the United States. For example, undocumented immigration and the ethnic mosaic of America has been an increasingly hot topic. It also touches upon the conflicts that arise from there like stereotypes, racism and discrimination.
While the general plot could be considered by some to be a cliche romance story, the author writes it to be authentic, thought-provoking and wonderfully entertaining. It puts the reader on an emotional roller coaster, one second full of joy at these characters and their successes, and the next your heart is thumping for what will happen.
All in all, this bittersweet story won't let you down – especially with the hint of love in the air as Valentine's Day approaches.