There's a New Moon on the Rise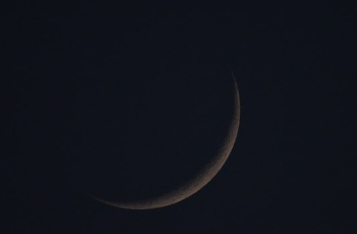 A new moon is coming Thursday, Nov. 4.
Once every moon cycle, which is 29.53 days, the moon disappears.  This is because the light from the sun usually shining on the moon gets blocked by the earth.
Don't worry, the moon is still there, but basically, we can't see it.
Astronomers enjoy this because without the moon shining on the earth, they can see more stars more clearly.
Everyone who likes space and has his or her own telescope, or just likes to look at a night sky, goes out and stargazes and enjoys a darker night sky.
The Rolnick Observatory in Westport is just such a place that lets you see the night sky.   If the weather is clear, the observatory is open to the public Wednesdays from 8:00 p.m. to 10:00 pm.
The telescope sits atop an old Nike missile radio tower, (the old missiles were actually housed where the current Bedford Middle School sits today) and houses a 12½ inch Newtonian reflector telescope.
So on Nov. 4, break out those telescopes or just put on a coat and go look at the brighter stars.  Trust me, the view is interstellar.