A Special Outdoor Moving Up Ceremony
On Tuesday, June 15, Bedford held its annual Moving Up Ceremony for the graduating eighth-graders. Although COVID moved the event outside, Bedford still carried on Moving Up Ceremony traditions, such as pod speakers elected by each pod.
Bedford principal Dr. Adam Rosen was thrilled with how the ceremony turned out. "I thought it was spectacular," he said. "There was a tremendous amount of positive community feedback, and many requests to repeat the event we put on last night."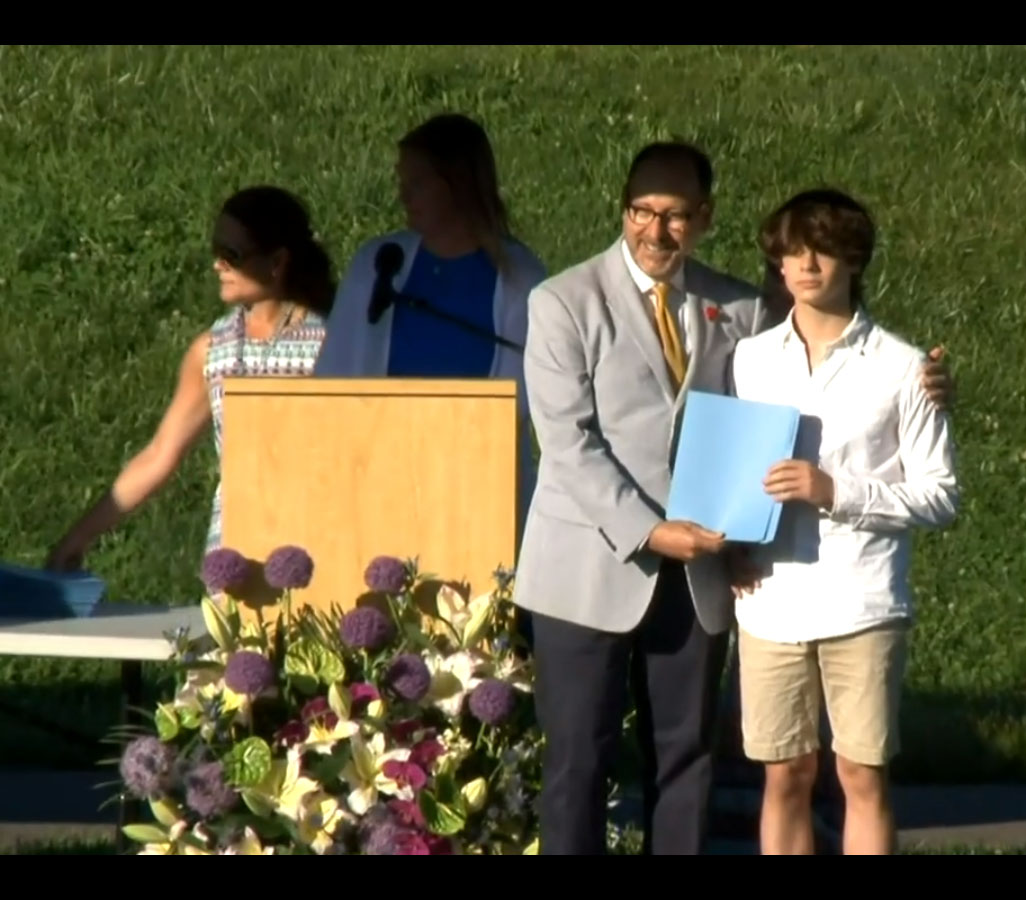 During the event, eighth-graders and their parents, as well as Bedford staff members and Westport community leaders, enjoyed speeches from Dr. Rosen and pod speakers Will Murry, representing the Purple Pod, Leo Skatoff, representing the Green Pod, and Alex Gaines, representing the Red Pod. Eighth graders then received their diplomas and posed for pictures. At the end, the graduating class received a standing ovation from staff members and parents and were surprised with colorful streamer poppers.