What's Up With Moving Up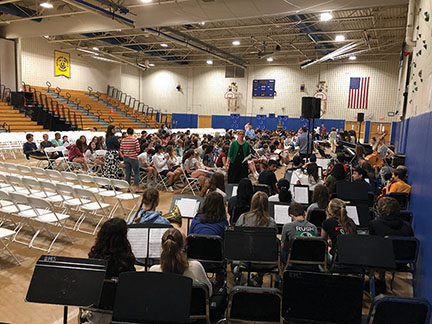 With COVID-19 still here more than a year after the country and its schools went to the distance learning model in 2020, there is a question about a tradition cherished in the hearts of many alumni of schools across the globe: graduation.
How will the Bedford Class of 2021 celebrate and recognize the moment for eighth grade students, parents, teachers and staff? And, of course, there is another question: will John Krasinski be hosting another COVID prom? While I don't know the answer to the second question, I can answer the first question.
The plan is that the Bedford Class of 2021 will be moving up on the Wakeman Field closest to Bedford, the one by the gym. The date, according to Dr. Adam Rosen's newsletter announcement, is Tuesday, June 15, 6-7 p.m. (rain date Wednesday, June 16, 6-7 p.m.).
This means that there won't be a drive through Moving Up ceremony as was done last year, and there won't be a virtual event either. If transmission rates remain at a level that isn't too high and if the weather is favorable, this year's Bedford 8th Graders will be graduating in person.
The school will be sending additional information including e-tickets, paperless programs and more as the date draws closer to the event.